The Wisconsin primary is an
open
primary which means Independents and even Republicans can register as Democrats and vote in the Democratic primary. Stats show that
true
Democrats vote heavily for Hillary, but she cannot prevail there unless the real Dems go out there and vote for her.
It's Primary Day, Wisconsin! Retweet if you're heading to the polls and voting for Hillary.
If you are
in
Wisconsin, you can help by making sure senior and disabled relatives, neighbors, and friends can get
to
the polls to vote. If you need help finding your polling place, here is what you can do.
Wisconsin: Go vote today! Text WHERE to 47246 to find your polling place.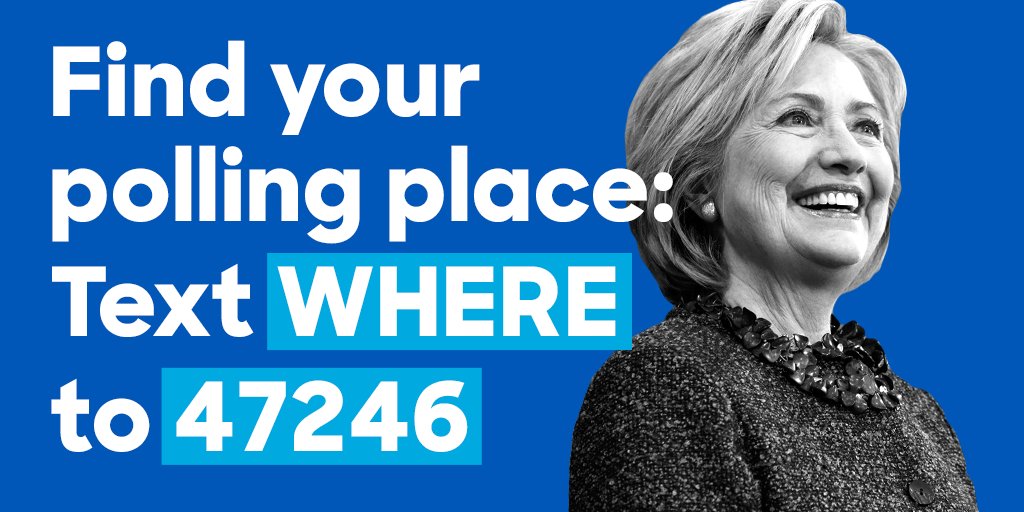 I was watching CNN and the Brookfield WI polling place has this appliance or something attached to the wall mounted on a couple of 2x4s. I can't make out what it is. It has an electrical cable attached to it. It looks for all the world like Hillary's logo.